Grow your Repuation With Livegistics
Livegistics's easy to use platform helps companies that transport material get their loads in on time
Live Truck Tracking
The field, but on the go
Track ETAs, Filter by truck, driver, project or materials. Track trucks when loaded, dumped, and every 60 seconds enroute. Provide your customers with total transparency and peace of mind on their projects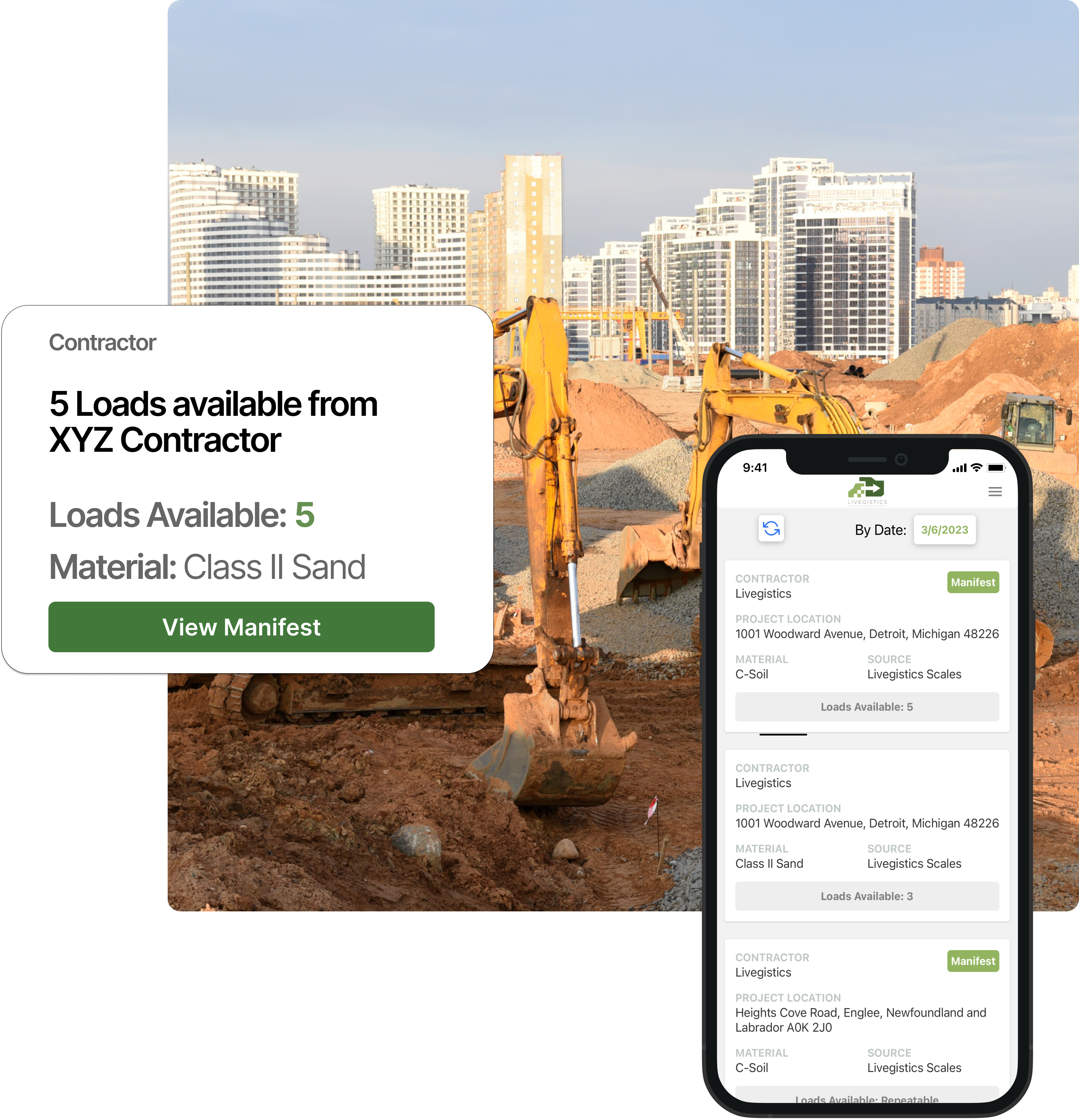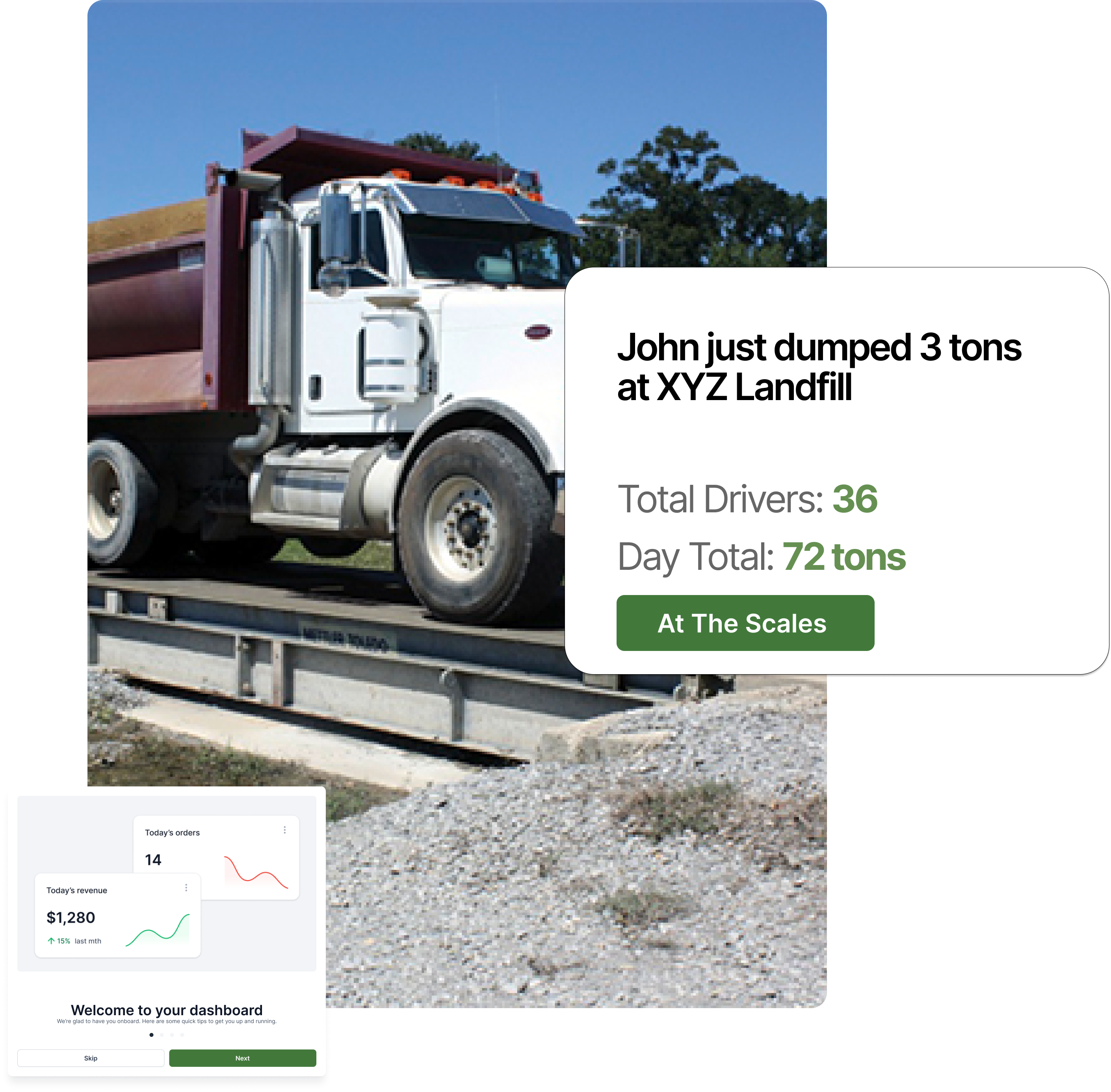 Enhanced Collaboration
Work Together Easier
Connect seamlessly between the transporter, construction, site, landfills and pits powered by Livegistics
Don't let paperwork
slow down your hauling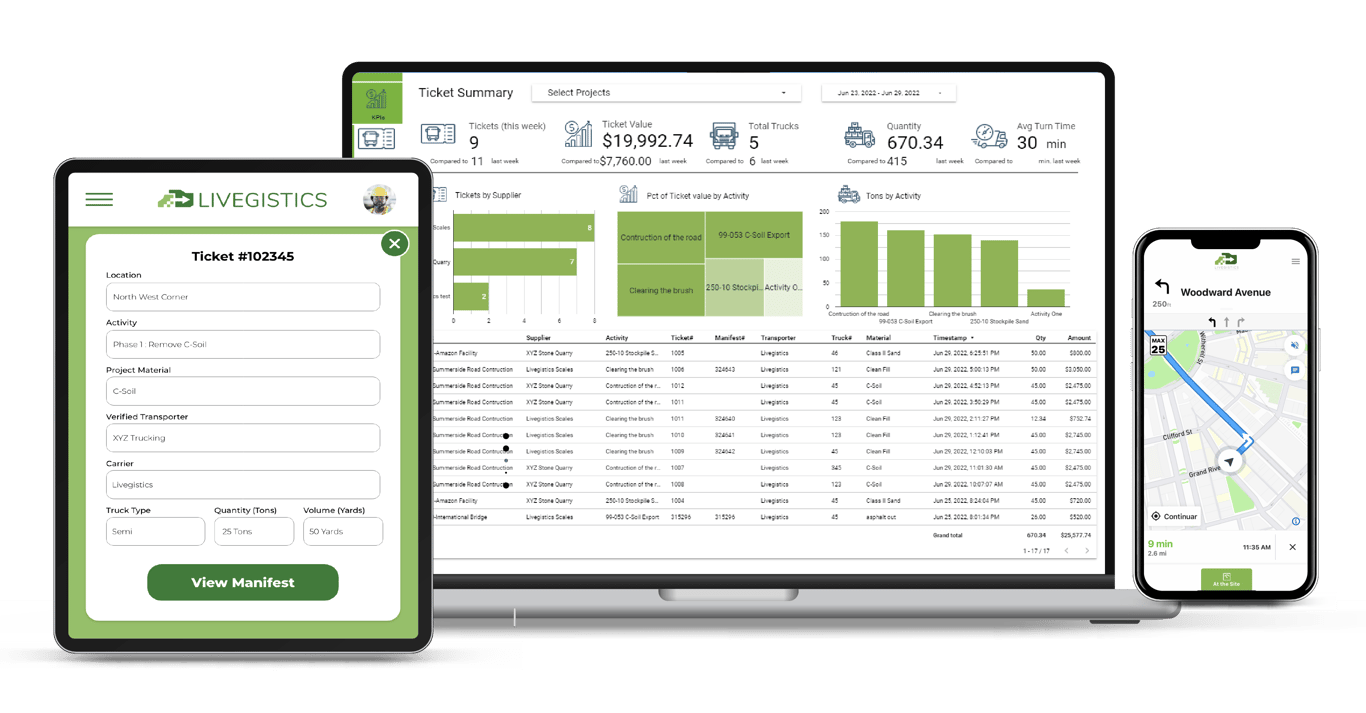 Grow Your Repuation.

Provide your customers with total transparency and peace of mind on their projects. Real time truck tracking Track ETAs, Filter by truck, driver, project or materials. Track trucks when loaded, dumped and every 60 seconds enroute.

Peace of mind.

Simplify your billing and payment processes, ensuring accuracy and faster transactions.

Digital documentation.

With Livegistics, a broker can receive a bulk dispatch order and can either dispatch them to specific trucks or if they don't have a dispatcher, all trucks can see all unassigned loads available.
Protect Your Reputation With Livegistics
Livegistics helps transporters cover their bases and protect their reputation by providing a complete digital solution for load management.
Real-time load tracking

Stay informed about the status of your loads, identify potential issues, and make informed decisions to optimize your operations.

Streamlined payment cycles

Automate invoicing, billing, and payments to reduce errors and improve cash flow for your transportation or heavy hauling company.

Regulatory compliance

Ensure your operations comply with local, state, and federal regulations related to materials transportation and disposal.
Integrations to push you forward
Livegistics integrates with the tools you already use. Meaning you can get to work faster, and focus on what matters. Click below to see a list of our integrations.
Frequently asked questions
World Class Support
Livegistics believes in the power of relationships. We pride ourselves in having some of the most responsive support systems in the country. We are here to help you succeed.
Guides
Get guided help on training your team to use Livegistics
Technical Support
Receive technical support from a team that cares
Self Serve or White Gloved Onboarding
Receieve onboarding support to get you up and running quickly
Get A Quote
Order summary
Fill out the form here

When you fill out the form, we will reach out to you promptly to answer your questions and help you decide if our software is the right fit for you. Afterwards, we will create a custom demo tailored to your needs to show how Livegistics can start solving your back office problems immediately!